Bienvenue!
Ce blog regroupe des tableaux originaux et copies de tableaux d'art anciens et modernes réalisés par Zagni. Ancien élève de l'atelier de copistes Treca , Paris. Membre des Amis de Seine et Marne.
Welcome to Zagni's blog. Original paintings and copies of old and modern paintings based on the old masters techniques. Member of the Amis de Seine et Marne.
Dernier ajout/ Latest work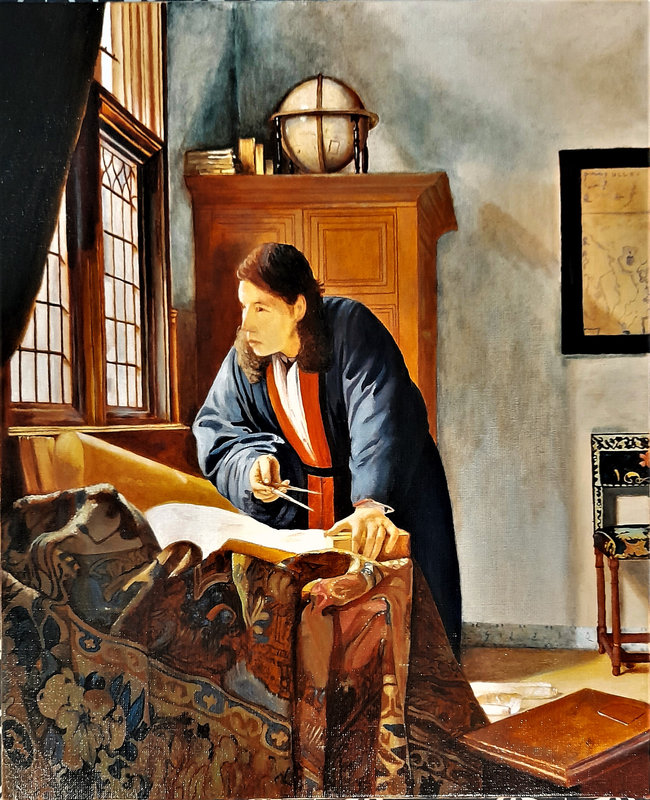 Copie ou d'après "Le Géographe" de Joannes Vermeer
If you wish to leave me a message please use the "Contacter l'auteur" case on the right. Thank you.
L'AUTER DECLINE TOUTE RESPONSABILITE CONCERNANT LE CONTENU DE LA PUBLICITE QUI S'AFFICHE SUR CE SITE. LES ANNONCES NE SONT PAS CHOISIES PAR ZAGNI. MERCI POUR VOTRE COMPREHENSION.
ADVERTISEMENT IN THIS SITE IS NOT CHOSEN BY ZAGNI . THE AUTHOR DECLINES ALL RESPONSABILITY REGARDING ITS EVENTUAL CONTENT. THANK YOU.